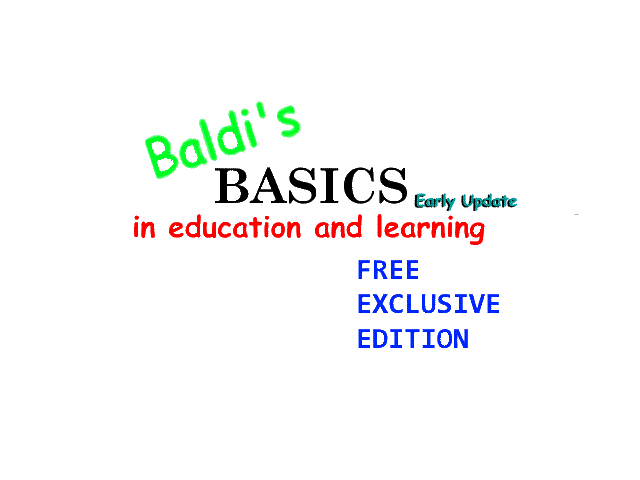 Baldi's Basics Free Exclusive Edition: Early Update
A downloadable Free for Windows
in the Year 1990, Basket Hell opens a school of baldi basics (original from mystman12) with sounds and designs based on dank memes or mlg of the internet, In a few days, some Students children were killed by Corrupt File0 in the room with red door, The Virus which one wants revenge on education that Basket Hell has created, on another day, his friend has a terrible problem, the protagonist must look for all notebooks for him, CARE DON'T LET BALDI CATCH YOU.
https://free-exclusive-edition.webnode.cl/
Credits:
Paulor94 - Map creator
Basically Games-Original Creator
Install instructions
Notice:
Due to the amount of spam that happened in here recently. I decided to turn off the comment for now. Sorry about that.